Organic freeze-dried wild blueberry powder
16.00$ – 43.00$ SISALDAB 20% KÄIBEMAKSU
Organic wild blueberry powder is a great way to

enrich your diet with vitamins, antioxidants and minerals

. Made from whole berries, not puree.

Wild blueberry powder has a very

pleasant taste

, which children also love. 

Wild blueberries for our organic blueberry powder come

from the Nordic forests

, which give wild blueberries a strong flavour.

How to use wild blueberry powder:

add 2-3 teaspoons to your smoothie, chilled porridge, dessert and many other foods.

Our organic wild blueberry powder is

100% natural and vegan,

without additives.
Enrich your recipes with organic berry powder that is packed with vitamins …
Organic wild blueberry powder is an ideal way to give your body antioxidants and other benefits. Wild blueberries are known for their sky-high levels of antioxidants. 
On top of that, these tiny jewels have many undiscovered qualities. For one, wild blueberries armed with dozens of antioxidant varieties that science does not yet know about, along with 
polyphenols

anthocyanins

anthocyanidins

dimethyl resveratrol

yet unknown cofactor adaptogenic amino acids.
Heavy metal detox!
Wild blueberries are one of the most effective heavy metal detoxing foods and the most powerful brain food. This is the food you want in your life when your health is not at its finest and needs support. It's also for anyone who needs a physical boost or strives athletically.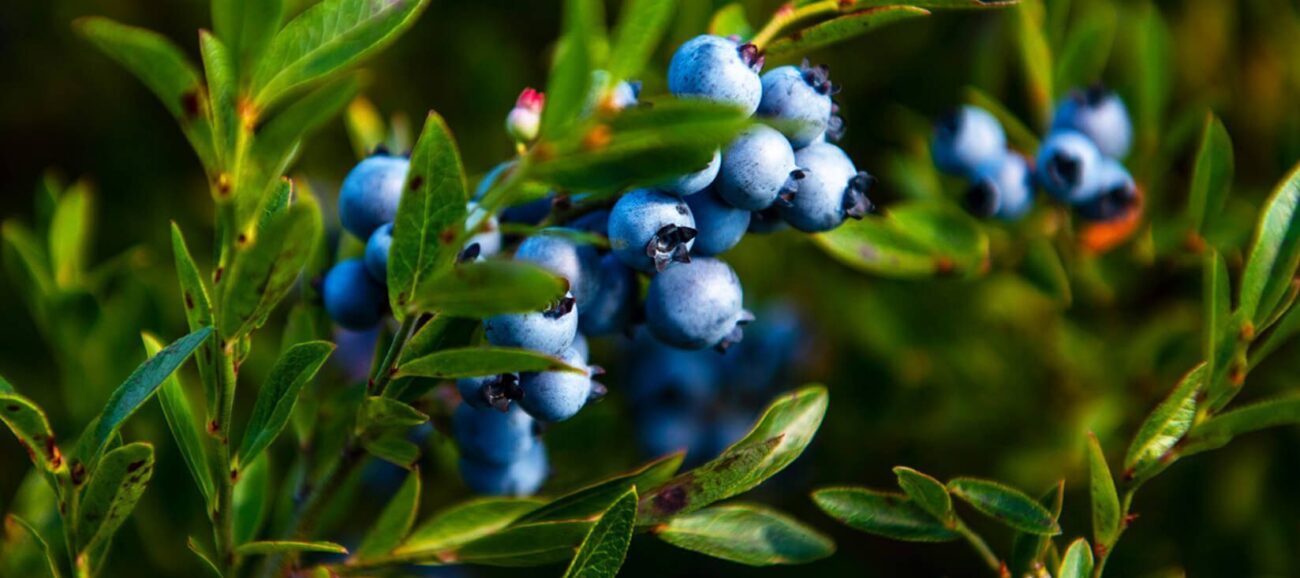 Do not confuse wild blueberries with their larger, cultivated cousins
Cultivated blueberries are great for your health, but don't offer even a fraction of the value of wild blueberries. You can identify wild blueberries by their size and color. Wild blueberries are smaller in size while cultivated berries are much bigger. Wild blueberries look dark blue inside, while cultivated blueberries have whitish shade inside. Nutritionally, wild blueberries are definitely a better choice for your health!
Pretty violet food dye!
Just like wild blueberries themselves, wild blueberry powder makes your smoothie or yoghurt bowl a nice violet color. Wild blueberry powder can be used as a blue food dye. And what's more important? … It is 100% natural. 
How to use organic wild blueberry?
In your favourite recipes … of course. Add 2-3 teaspoons of wild blueberry powder to desserts, morning porridge or smoothie to make it truly an antioxidant bomb. Make pancakes or cupcakes with wild blueberry powder and surprise family and friends with aesthetic and healthy food.
HERE, you can find a heartwarming porridge recipe with Centralsun wild blueberry powder.
Storage conditions
Keep the package at room temperature, protected from direct sunlight. Close the package properly after use. Texture may change upon exposure to moisture.
Centralsun Freeze-Dried Wild Blueberry powder is 100% pure and vegan. Free of added sugars, gluten, GMOs.