Dulse is considered a real delicacy of the algae world. This beautiful reddish-brown algae has been used for food for thousands of years. In ancient medicine, the Greeks used dulse to drive out parasites. However, red algae, or Atlantic dulse flakes, is gaining more and more popularity nowadays, both among health enthusiasts and vegans.
Atlantic Dulse is an incredibly versatile algae, being both a powerful superfood and a great addition for seasoning different dishes. But why consume dulse flakes and what can be made of them – let's take a closer look!
Dulse flakes – a natural source of iodine 
Atlantic dulse has the highest iodine content in the world. One teaspoon (about 1.5 g) of dried dulse flakes contains as much as 150 mg of iodine, which means that even a very small amount of dulse easily meets an adult's daily iodine needs. In addition, dulse is rich in:
calcium;
omega-3 and omega-6 fatty acids;
zinc;
Vitamin C;
Vitamin A;
vitamin B-12 of natural origin;
iron;
potassium;
copper;
and selenium.
In addition to the above, dulse also improves vision, supports digestion, skin and hair, and is also helpful for eczema and thyroid problems. In addition, dulse contains lutein and zeaxanthin, which help reduce free radical damage to eye cells. Dulse also contains essential amino acids that, along with vitamins and minerals, take care of bone health.
Where and how are dulse flakes produced?
In order to prevent the dulse from losing its useful properties, it is dried at low heat (drying temperature below 42 degrees), which ensures that all the vitamins and minerals are preserved during the process. Atlantic dulse is sold in this online store and it comes from Ireland, where it is picked and dried by a family business that has been dealing with Atlantic algae for generations. Centralsun organic dulse flakes are safe to consume, free of additives, gluten and GMOs. The package contains only pure algae of natural origin.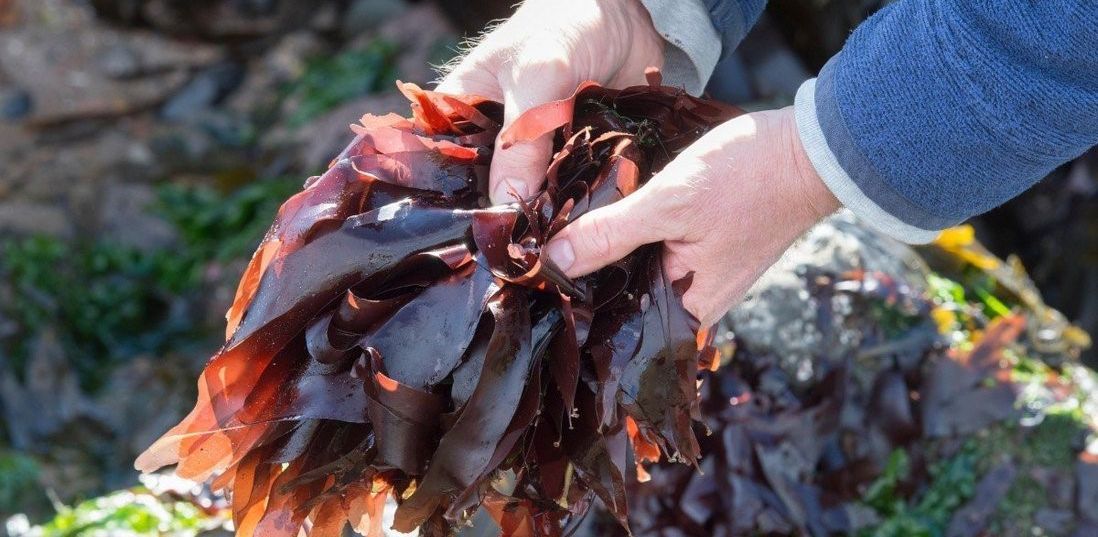 What does Medical Medium (Anthony William) write about dulse?
Atlantic dulse is also highly valued by the Medical Medium for several significant reasons. Anthony William writes that organic dulse is absorbed into the deep hidden tissues of the gastrointestinal tract, helping the heavy metals accumulated there to eliminate from the body. In addition, dulse (as well as other Atlantic algae) leaves about 50 different well-absorbed minerals in the body, which support overall health and help eliminate any deficiencies. Dulse is good for the health of teeth, bones, tendons, and ligaments. Atlantic dulse also helps to cope with all conditions caused by heavy metals or Ebstein Barr virus.
Medical Medium recommends dulse algae to anyone with cold or hot sensations or emotional hypersensitivity. In addition, dulse also supports thyroid function by reducing the size of nodules and increasing the production of thyroid hormones.
In order help your body with heavy metals, Medical Medium recommends starting mornings with a smoothie enriched with dulse flakes. It is truly a delicious health bomb that is definitely worth a try! To make a heavy metal detox smoothie, you need:
Here's how: Place all the ingredients in a blender and whisk into a smooth silky smoothie. Enjoy as a smoothie bowl or drink just as it is.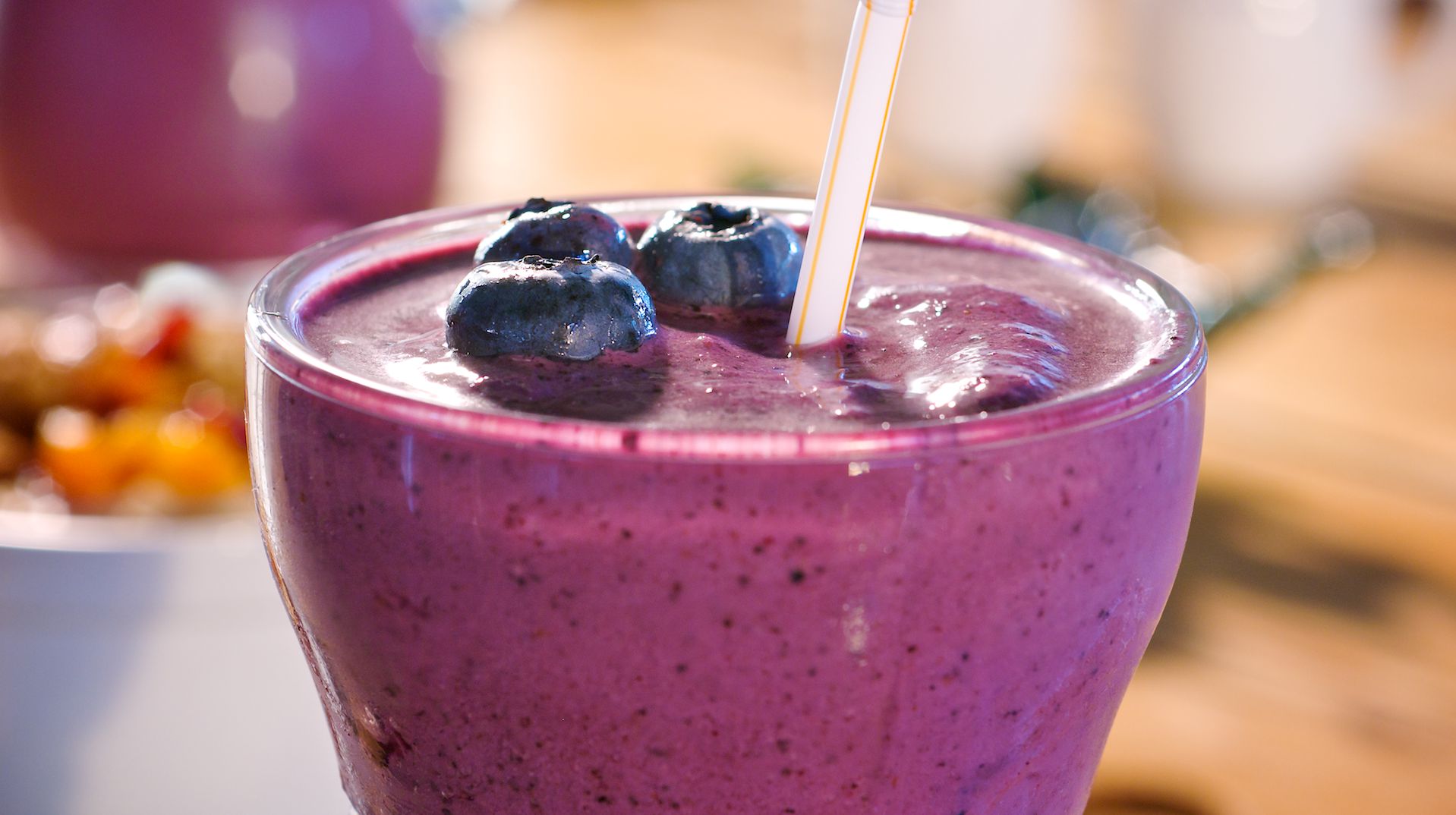 Surprise your taste buds even more – sprinkle dulse flakes on a salad or season soups
Dulse algae has a delicate salty taste, suitable to use instead of salt as well as an exciting taste nuance in various salty dishes. If you want to try something new and exciting in addition to the smoothie, try a vegetable "tuna" salad or lentil soup with dulse flakes!
To make a salad you need:
1 jar of chickpeas (rinsed and drained)
1-2 tablespoons of dulse flakes
1 finely chopped celery stalk
1 teaspoon mustard
2 pcs finely chopped onions
1 tablespoon tahini
1 tablespoon freshly squeezed lemon juice
2 teaspoons celery seeds
2 tablespoons finely chopped peppers (optional)
Here's how:
Pour the chickpeas into a bowl and crush with a fork (do not use a blender, otherwise the result may be a puree that does not fit well into this salad). Then add all the other ingredients in addition to the crushed chickpeas, mix and enjoy on toasted gluten-free bread.
For the soup:
2 teaspoons dulse flakes
500g peeled and chopped carrots
500g peeled and chopped sweet potatoes
200g red lentils
3 chopped tomatoes
1 small peeled and chopped onion
2 cloves of garlic
1-2 cm piece of finely chopped fresh ginger
2 tablespoons olive oil
2 tablespoons finely chopped coriander
2 teaspoons curry powder
2-3l vegetable broth
1 teaspoon curry powder
Here's how:
Heat the olive oil in a pan and then add the chopped onion, sweet potato, carrot, ginger, garlic, coriander and curry powder to the pan and simmer for a few minutes until the vegetables begin to soften. Then add the broth, lentils, chopped tomato and dulse to the pan. Add enough broth to cover the vegetables. Add some broth as needed. Bring the soup to a boil and then reduce the heat. Let the soup simmer on low heat for about 25 minutes until the vegetables and lentils are soft. Remove the pan from the heat and puree with a hand blender or blender until creamy. If desired, shake a little more dulse flakes.
If you want to surprise your taste buds and stimulate your health, you should definitely give dulse a chance!
https://centralsun.com/product/organic-atlantic-dulse-seaweed-150g/
Source used: